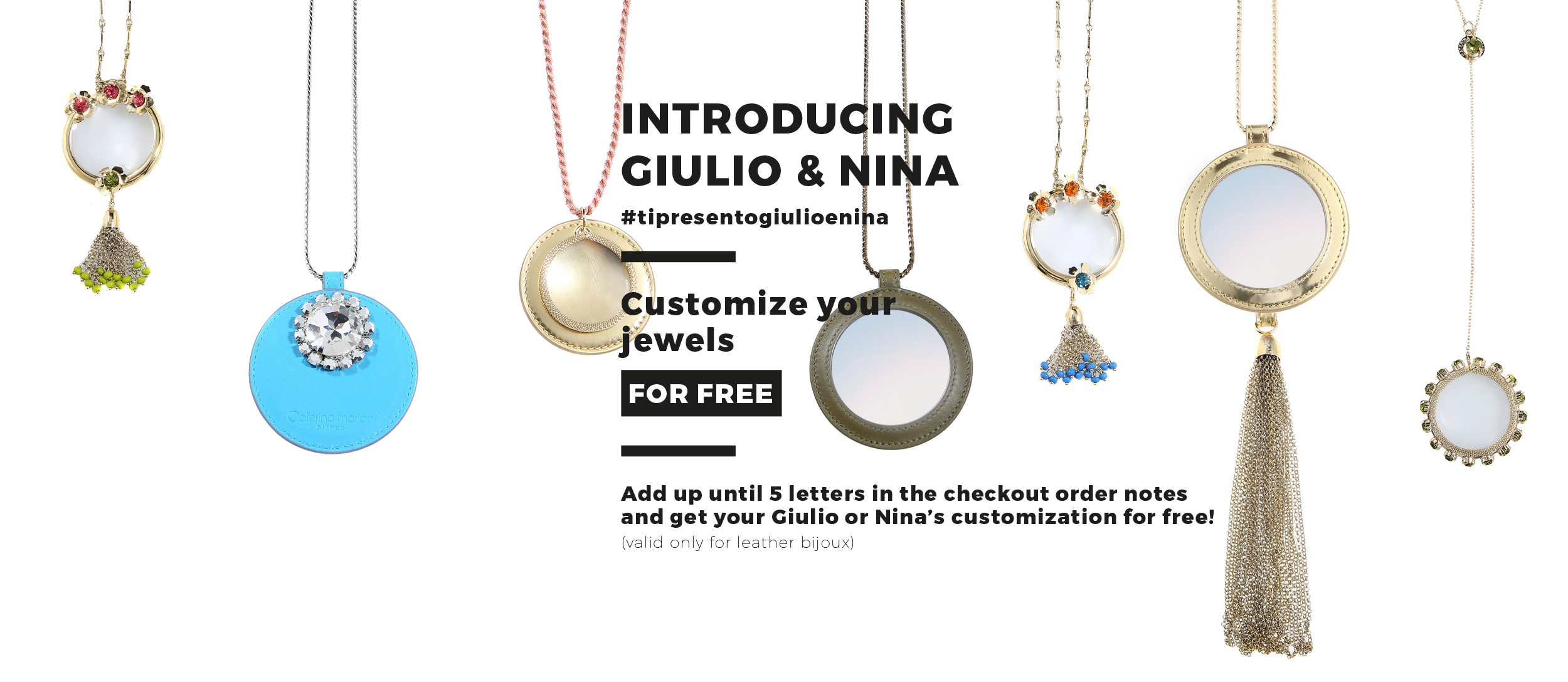 The brand Caterina Mariani figures as an exclusive and innovating project: One bijoux in two versions, unisex, adaptable to your person and to be constructed according to your taste and wishes. The choice is not only to have created a unique accessory of its kind, but to make it more important than any other outfit. It is a versatile article, out of time and seasons, to wear in any occasion, which talks of anyone of us and functions as a protagonist in every look.
"Giulio" is a small round mirror framed in leather to wear as a necklace or as an accessory for example on handbags or keyrings. Alternatively "Nina" is a mini magnifying lense in a leather frame to wear in a pocket, like a necklace or to wear as you like thanks to a brass hook.
Furthermore, the person names make these articles even more personal, part of your everyday life and also useful always to keep with ourselves.
"Giulio" as well as "Nina" are skillfully handmade, only made in Italy and adaptable to your person in numerous versions of colours and accessories at your choice: print of your initials or a small phrase, inserts of Swarowsky or charms, which have always characterized the collections of Caterina Mariani Bijoux, such as butterflies, mini animals, leaves etc. The stilist has thought of a game of mirrors and lenses, also to permit us to dream a little in order to go further any imagination and be able to filter our lives every day.